Randall Thompson Americana Concert
The Testament of Freedom
Alleluia
Selections from Frostiana and The Peaceable Kingdom
When: Sunday, November 6, 2016 at 4 pm
Where: Alma Thomas Theatre at Southwestern University, Georgetown, Texas
Who: San Gabriel Chorale under the direction of Dr. Bruce Cain and accompanied by Dr. David Polley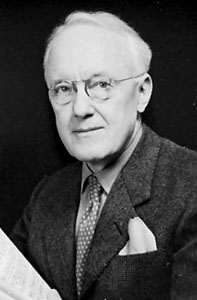 Randall Thompson (1899-1984) was an American composer and professor particularly noted for choral works. He trained at Harvard University and Eastman School of Music and taught at various universities before completing his career as a professor of music at Harvard. His style is often described as conservative and Neoclassic with traditional forms influenced by 20th century motifs. Among his notable students was Leonard Bernstein who went on to a distinguished career as a conductor and composer.
The Testament of Freedom (1943) is a 4 movement work using words of Thomas Jefferson. This was written during World War II and quickly became known as a patriotic uplifting work. It was widely recorded and was even broadcast to Allied soldiers in Europe.
Alleluia (1940) has been described as a quiet, contemplative, even introspective piece. It was also written in the context of World War II, though earlier in the war shortly after the fall of France to the Nazi regime. Randall Thompson himself attributed the tone of the piece to this disaster, stating "it is comparable to the book of Job, where it is written, 'The Lord gave and the Lord has taken away. Blessed be the name of the Lord.'"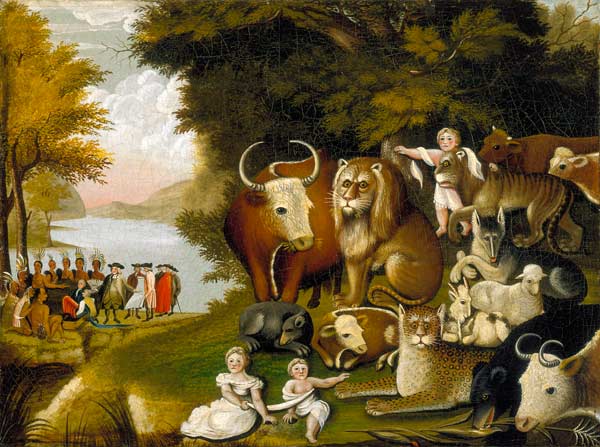 A Peaceable Kingdom (1936), a series of sacred choruses, was inspired by the well-known painting by Edward Hicks. The lyrics are selected texts from the prophecies of Isaiah reflecting the biblical themes of wicked and good, with the rewards of heaven for those choosing good.
Frostiana (1959) is a group of Robert Frost poems set to music. The work was originally commissioned by the city of Amherst, Massachusetts, to commemorate its bicentennial. Several of Frost's best-known poems are included, such as The Road Not Taken and Stopping by Woods on a Snowy Evening.